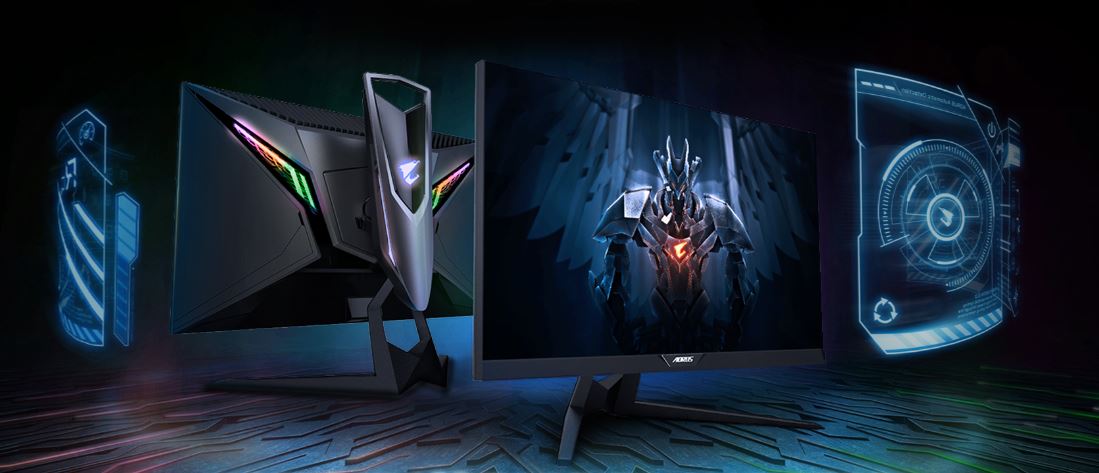 AORUS AD27QD GAMING MONITOR
Take your eSports performance to the next level with the world's first tactical monitor. The clean-cut design and stirring LED illumination make the monitor a true eye-catcher. Professional-level color brings everything on the screen to life, while the ultra-fast 1ms response time and 144Hz refresh rate guarantee game-changing clarity. An array of convenient features, including on-screen Timer, Counter, Crosshair and Alignment, give you an edge over your opponents from the beginning. Its tilt-, swivel-, pivot- and height-adjustable design ensures your display is always at the right position, no matter who is in front of the monitor.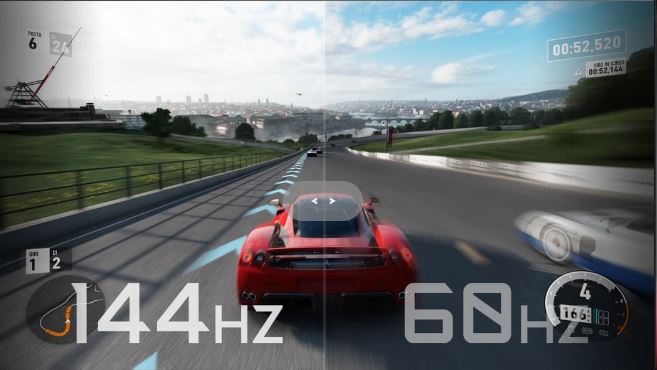 QHD WITH 144HZ
SUPPORTS FREESYNC TECHNOLOGY
The AORUS AD27QD features a 27" QHD panel (2560×1440 resolution) in a 16:9 aspect ratio with a 144hz refresh rate. It gives you twice the details and display quality of Full HD, and allows you to enjoy games and movies in their original size. The AD27QD supports AMD Radeon FreeSync technology which puts an end to choppy gameplay and broken frames—all to produce fluid and artifact-free performance at any frame rate.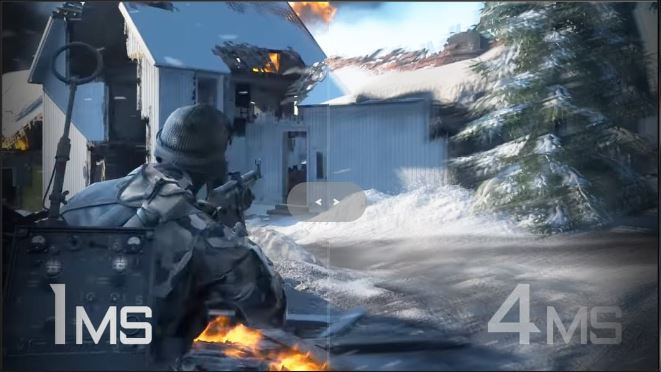 1MS RESPONSE TIME
WITHOUT ANY GHOSTING EFFECTS
The AORUS AD27QD is one of the most responsive gaming monitors in the market. By accelerating the twisting speed of the liquid crystals, the response time can be reduced to 1ms, and let you enjoy a fluent gaming experience without any ghosting effects. This feature is particularly useful with high tempo games!
10BITS COLOR IPS
1,000:1 CONTRAST RATIO
The AORUS AD27QD uses an advanced 10bits (8bits+FRC) Color IPS display technology which gives you extra wide viewing angles with 178/178 degrees. While in fierce competitions, the AD27QD's smooth rendering ability will deny any chance of ghosting effects and lead you to victory.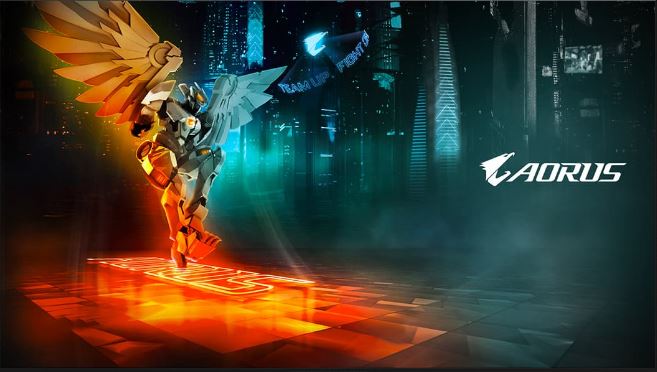 95% DCI-P3
FEEL THE TRUE COLORS
The higher the color gamut of the panel, the wider the range of colors displayed. DCI-P3 is a common RGB color space for digital movie projection from the American film industry. Compared to sRGB, DCI-P3 covers more red and green, which is sharper and more powerful, allowing people to see more realistic colors. With HDR technology, the AORUS AD27QD gaming monitor can provide users with richer color levels.
HDR
EXPAND THE COLOR RANGE
High Dynamic Range (HDR) displays deliver better contrast and color accuracy, as well as more vibrant colors compared to Standard Dynamic Range (SDR) displays. As a result, HDR is gaining interests from a wide range of applications, including gaming, movie entertainment and creation of multimedia content. The aim is to let the human eye see the picture as real as possible.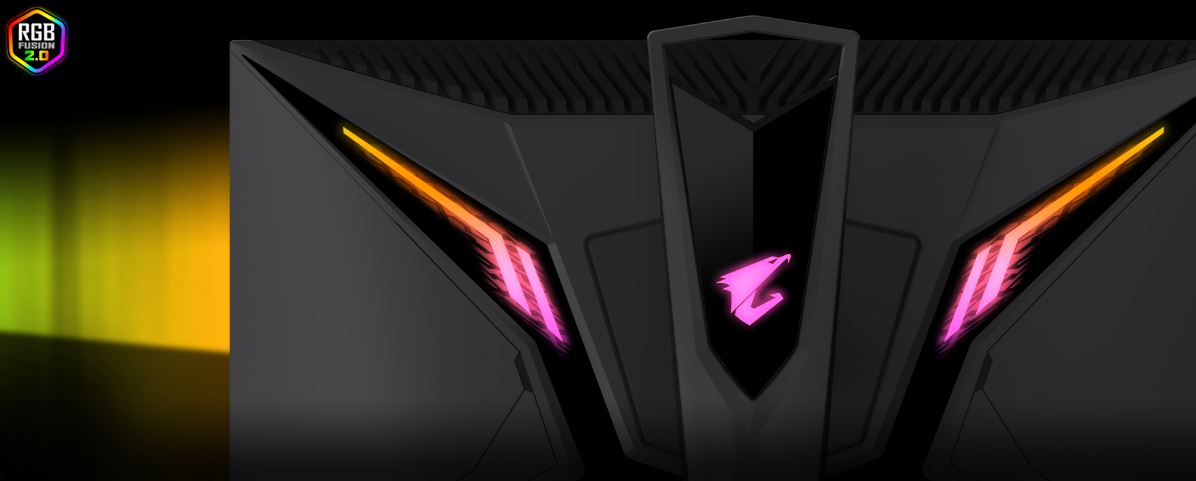 BUILT-IN DIGITAL LED
CREATE YOUR OWN GAMING AMBIENCE WITH RGB FUSION 2.0
AORUS AD27QD gaming monitors boast the most advanced LED systems in the market today. Thanks to the RGB Fusion App, you'll be able to create a gaming ambiance that's exclusive to you with its intuitive UI and customization options. LED enthusiasts now have the chance to show off their creativity with the ability to customize multiple zones independently.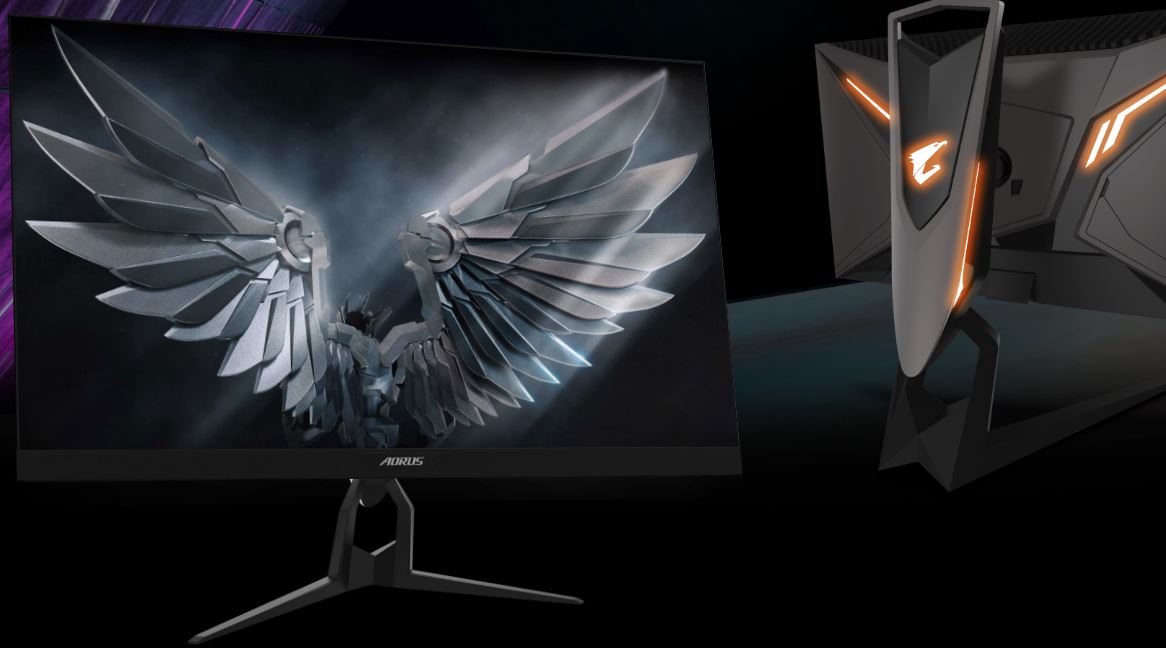 DESIGN CONCEPT
WINGS OF EXCELLENCE
The falcon utilizes its powerful wings to soar through the skies and lock down its prey. The AORUS Core takes inspiration from the falcon's aerodynamic wings, incorporating a multi-layered design which features wing-shaped contours and also resembles the falcon's high-velocity ascension and dive through the skies. With sleek and metallic armor, the AORUS Core symbolizes advancement in technology with its futuristic style.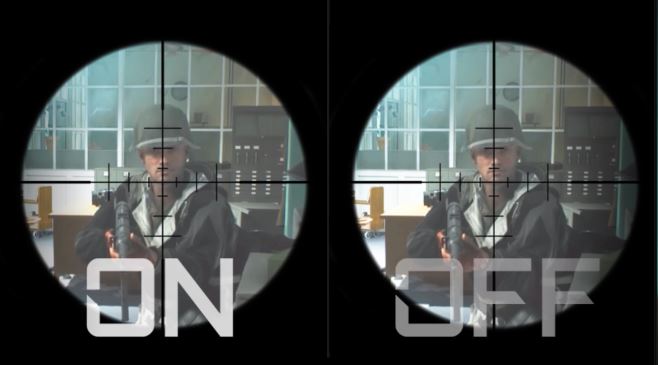 AIM STABILIZER
GIVES YOU A STABLE AIM
AORUS Aim Stabilizer reduces motion blur and allows gamers to maintain extraordinary clarity in the game for a smoother experience. For example, in FPS games, firing a shot will produce a strong recoil which will shake the screen and make the picture blur. Aim Stabilizer can counter motion blur to enhance the game's visual clarity, letting you trace things like bullet trajectory to better control aim.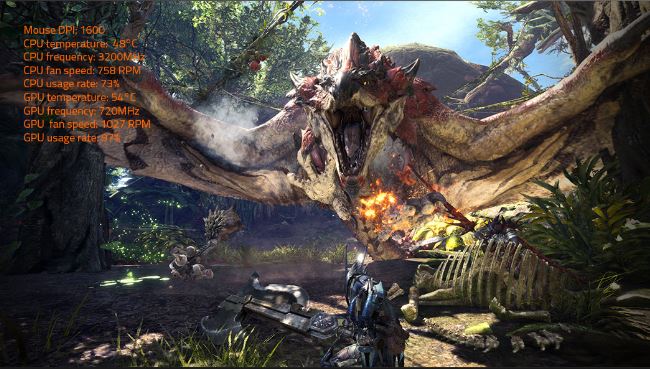 DASHBOARD
INFO WON'T BE BLOCKED BY GAMES
The AORUS Dashboard shows you critical hardware information in real-time such as CPU voltages, clock speed, temperatures, usage, fan-speed and other AORUS exclusive functions, such as GameAssist. No matter what, this info won't be blocked by any game. Of course, you can customize what you want to display.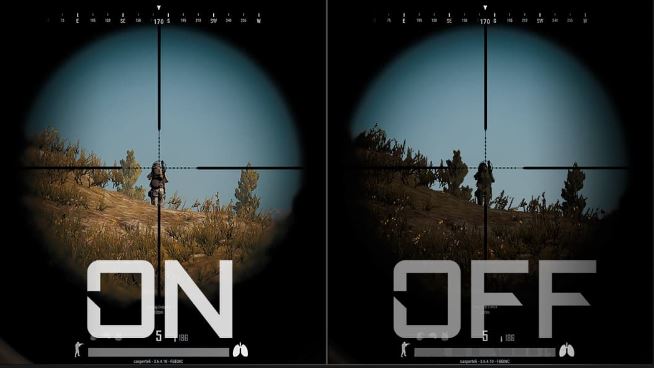 BLACK EQUALIZER
ADJUST THE BLACKNESS LEVEL
Black Equalizer can control the shadow of the display to enhance the contrast and increase the visibility of the dark scene without overexposing brighter areas. In-game, Black Equalizer will deepen the details of dark parts without affecting other displayed areas. Now, it's easy to find enemies hiding in the dark.
GAMEASSIST
ENHANCE YOUR GAMING SKILLS
The GameAssist gives you the ability to create several custom crosshairs and assist you on the battlefield. The onscreen Timer and Counter features can keep track of elapsed game time, and help to calculate the opponent's use of props or any counted information. The display alignment function gives users muti-alignment lines on the monitor to let each monitor line up perfectly in a multiple-monitor setup.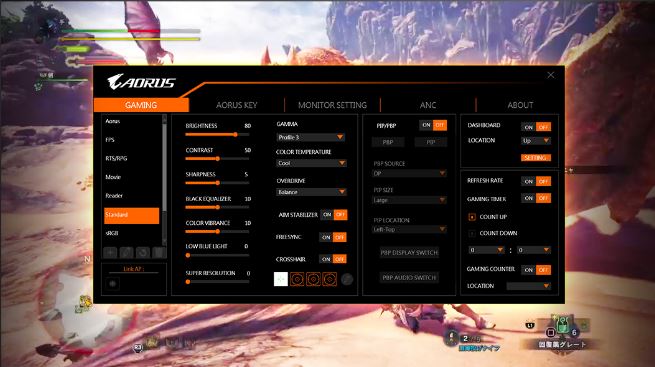 OSD SIDEKICK
SET OSD WITH A MOUSE
The exclusive AORUS OSD Sidekick allows you to set the display options with keyboard and mouse. This gives you the privilege to adjust the options swiftly without using the buttons on the monitor. AORUS also provides firmware updates and backups for this monitor, so you can enjoy new features and make your sidekick smarter with protection.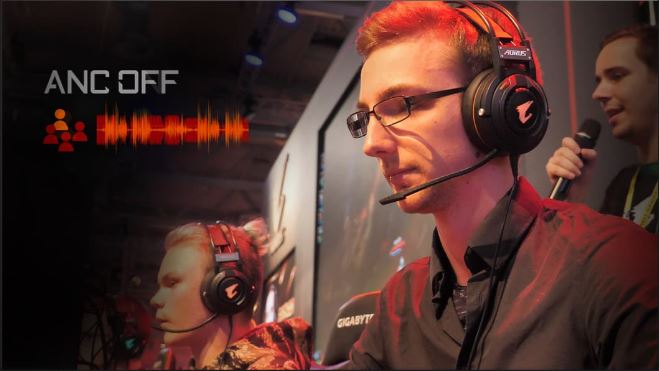 PIP AND PBP
DIFFERENT SIGNALS AT SAME TIME
Picture-in-picture (PIP) and picture-by-picture (PBP) have been integrated into the AORUS AD27QD gaming monitor. The PIP and PBP functions allow users to view different video sources, presented on one screen, at the same time. As for audio, users can switch between the main source and the PIP/PBP source whenever they want. So, when you are playing games with the main screen, you're able to watch any game guides at the same time using only one monitor!
Can adjust to 4 corners and 3 sizes!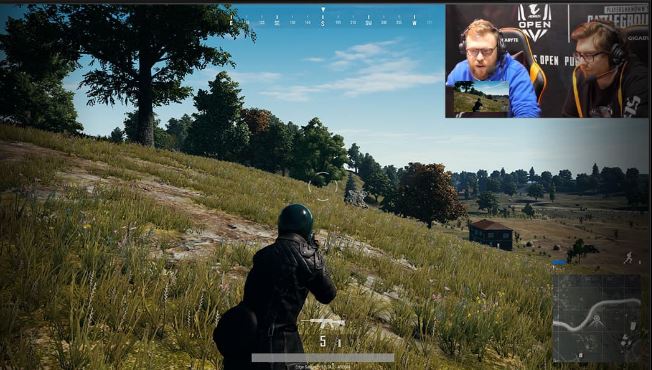 ANC
AORUS UNIQUE IC DESIGN
Smart close-talk voice-capturing technology with dual mics perfectly cancels out environmental noises/sounds with the least voice distortion, letting your teammate receive your voice clearly, bringing you the best communication convenience and privacy anywhere.
Headphones must be connected to the monitor.

ERGONOMIC DESIGN
GET THE PERFECT VIEWING ANGLE
The AORUS AD27QD gaming monitor features an exclusive stand that's ergonomically designed to offer an extensive range of height, tilt, pivot, stroke and swivel adjustments.