gamdias chione m3-240w
In Stock
White Edition
PWM ARGB Fan
Inifinity Mirror Water Pump Finish
RGB Sync With Motherboard or Lighting Controller
Compatible With AEOLUS Box
PWM Power Connector
Durable Teflon Tube
Hydraulic Bearing
الوصف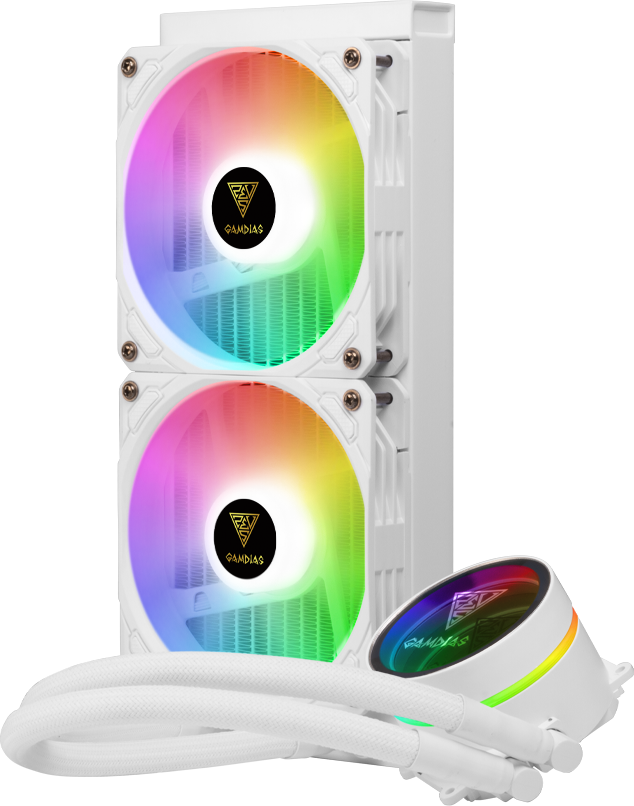 ELEGANT. ADAPTIVE. POWERFUL.
CHIONE M3 240W is essential for anyone looking for an aesthetically pleasing liquid cooler with better air pressure, airflow, performance, and extraordinary visual effects. Redefine your battle station with this ultra-modern powerhouse!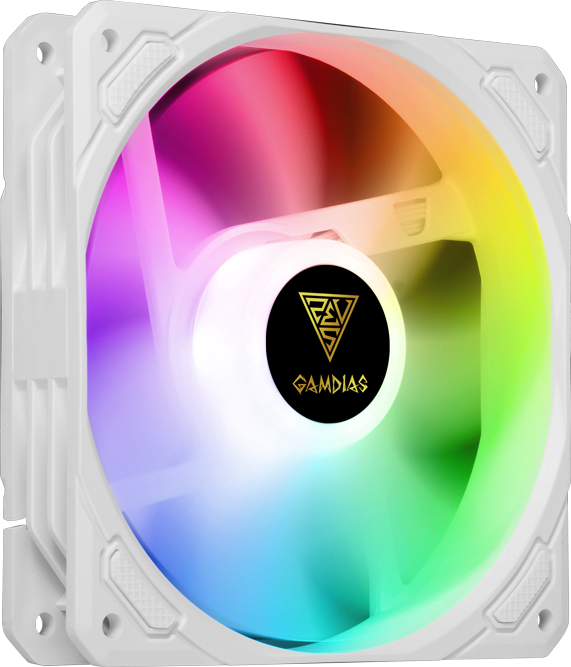 PHENOMENAL PERFORMANCE
The brand new PWM-controlled 120mm fan stands out among all liquid cooler fans with its higher airflow regulation and performance.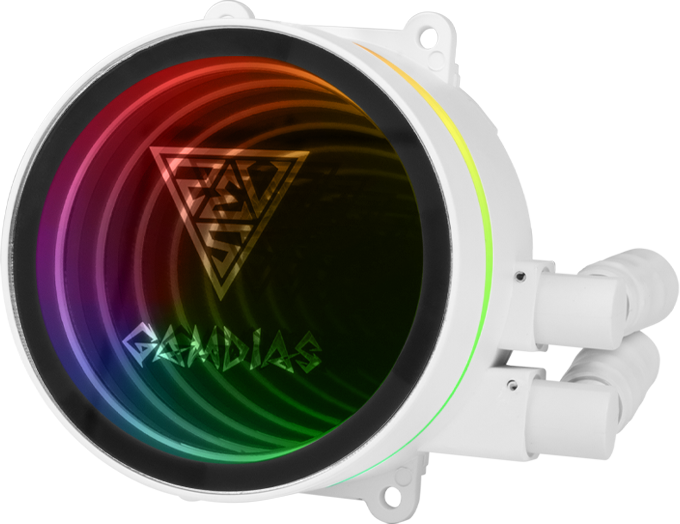 INFINITE MIRROR
Light up your battle station with the vibrant ARGB infinite mirror pump compatible with GAMDIAS AEOLUS control box and motherboard ARGB sync.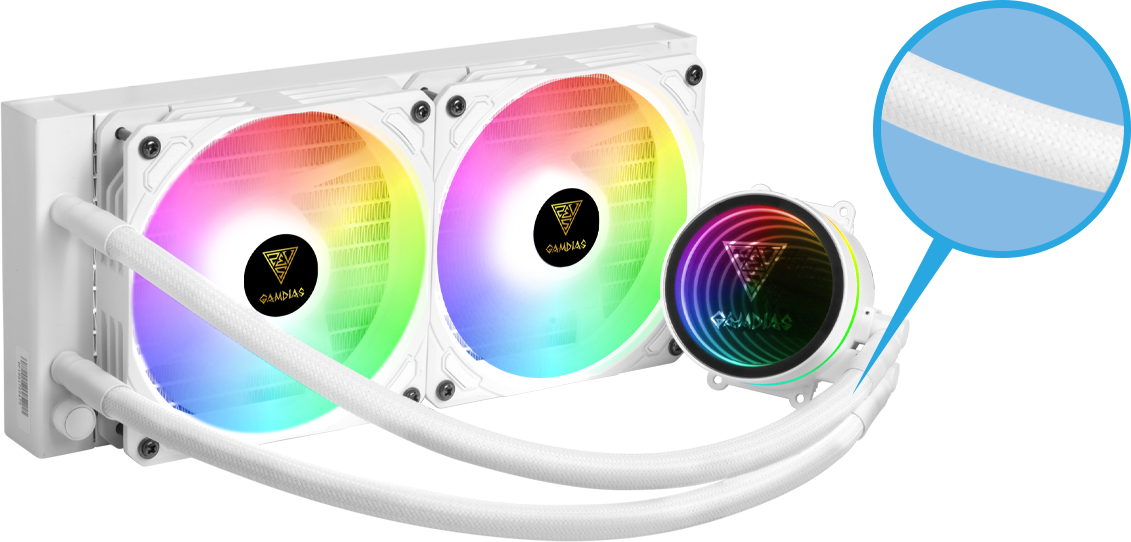 DURABLE AND ELEGANT
The cooler comes with the leak-free Teflon Tube which makes this All-in-One system extremely low maintenance.