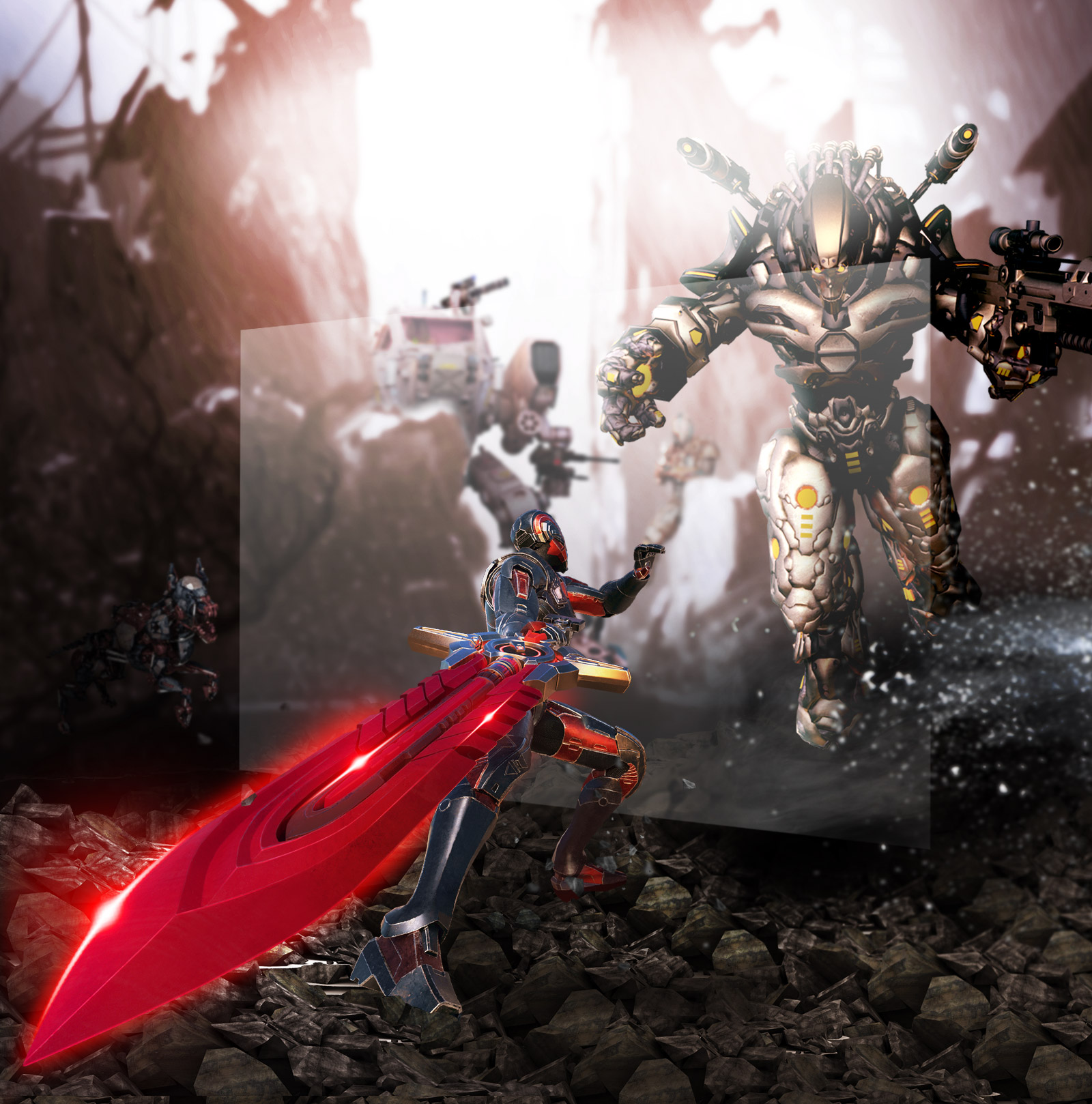 Geared Up For Victory
LG UltraGear™ is the powerful gaming display gear with high performance features to take gaming to the next level.
Total Game Immersion
Bring your virtual worlds to stunning life with a 23.6″ FHD display plus Radeon FreeSync™ Technology for seamless image precision.
*Once 'Faster Mode' is selected,'Motion Blur' may occur depending on the content.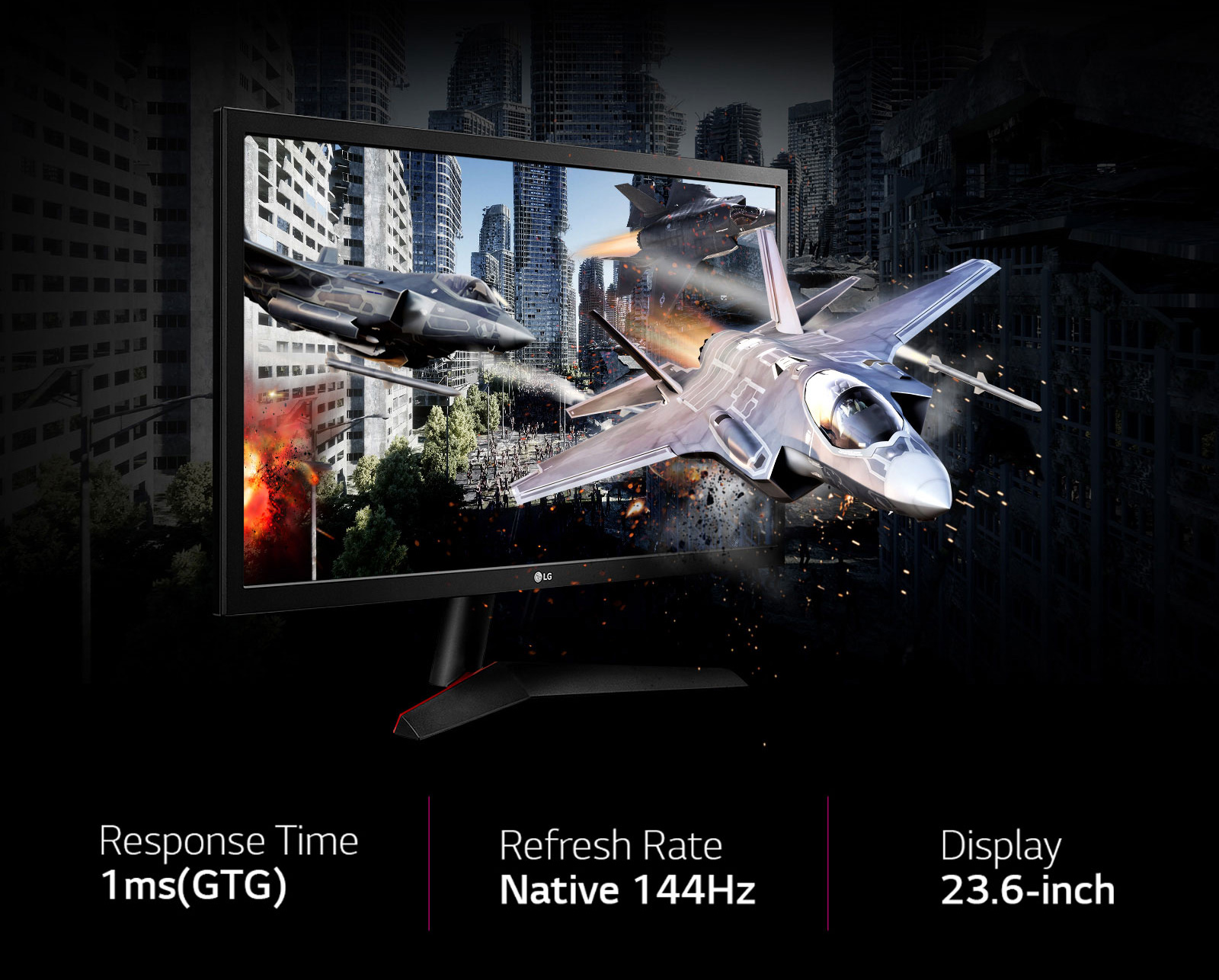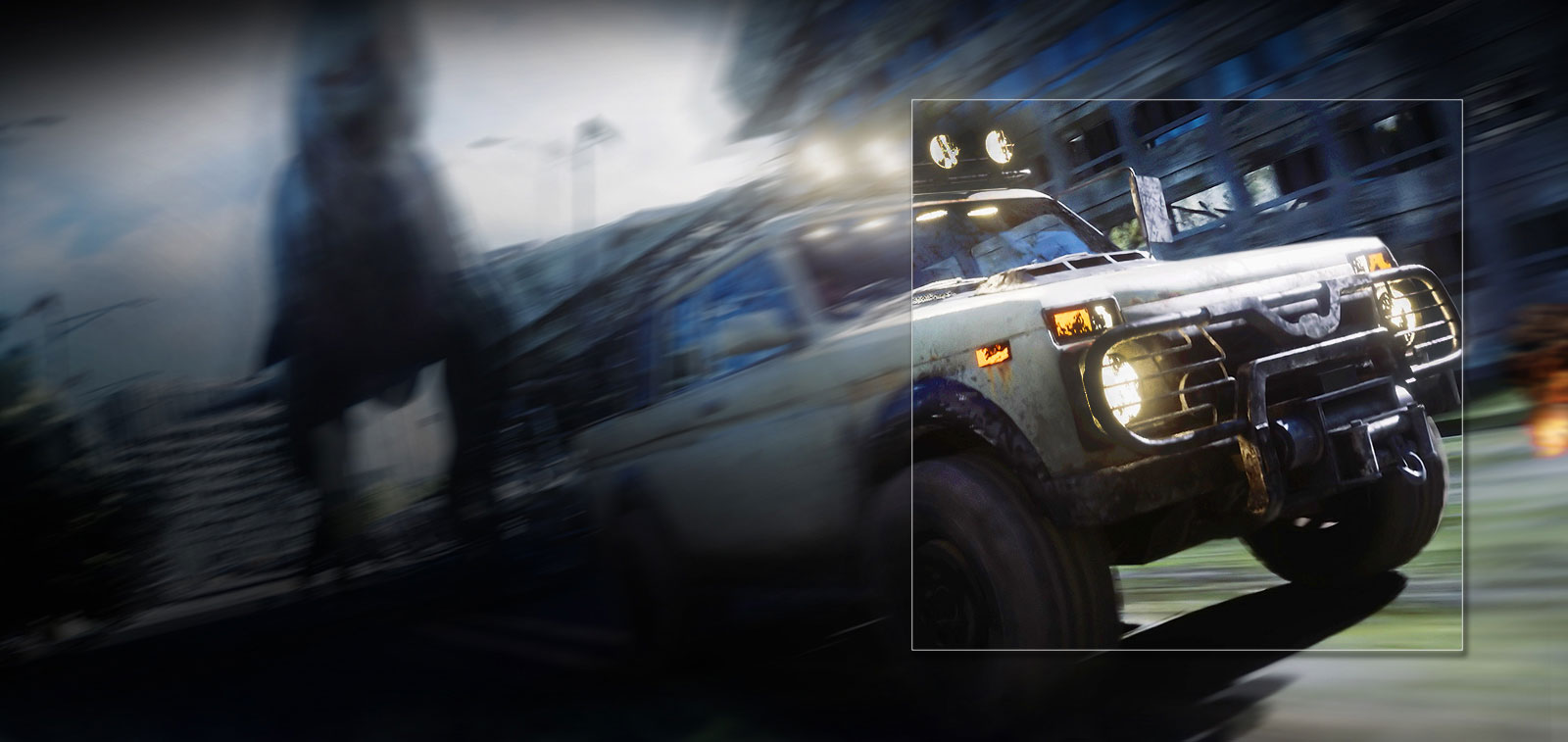 Fast Track to Victory
144HZ refresh rate combined with a 1ms Motion Blur Reduction offers smoother, clearer action while reducing blur and ghosting.
23.6-inch Display
Explore the Entire Battlefield
Allowing players to see the battlefield and all the game UIs at a glance, the 24GL600F can lead to victory in the battle, and ultimately the war, through rapid decision-making.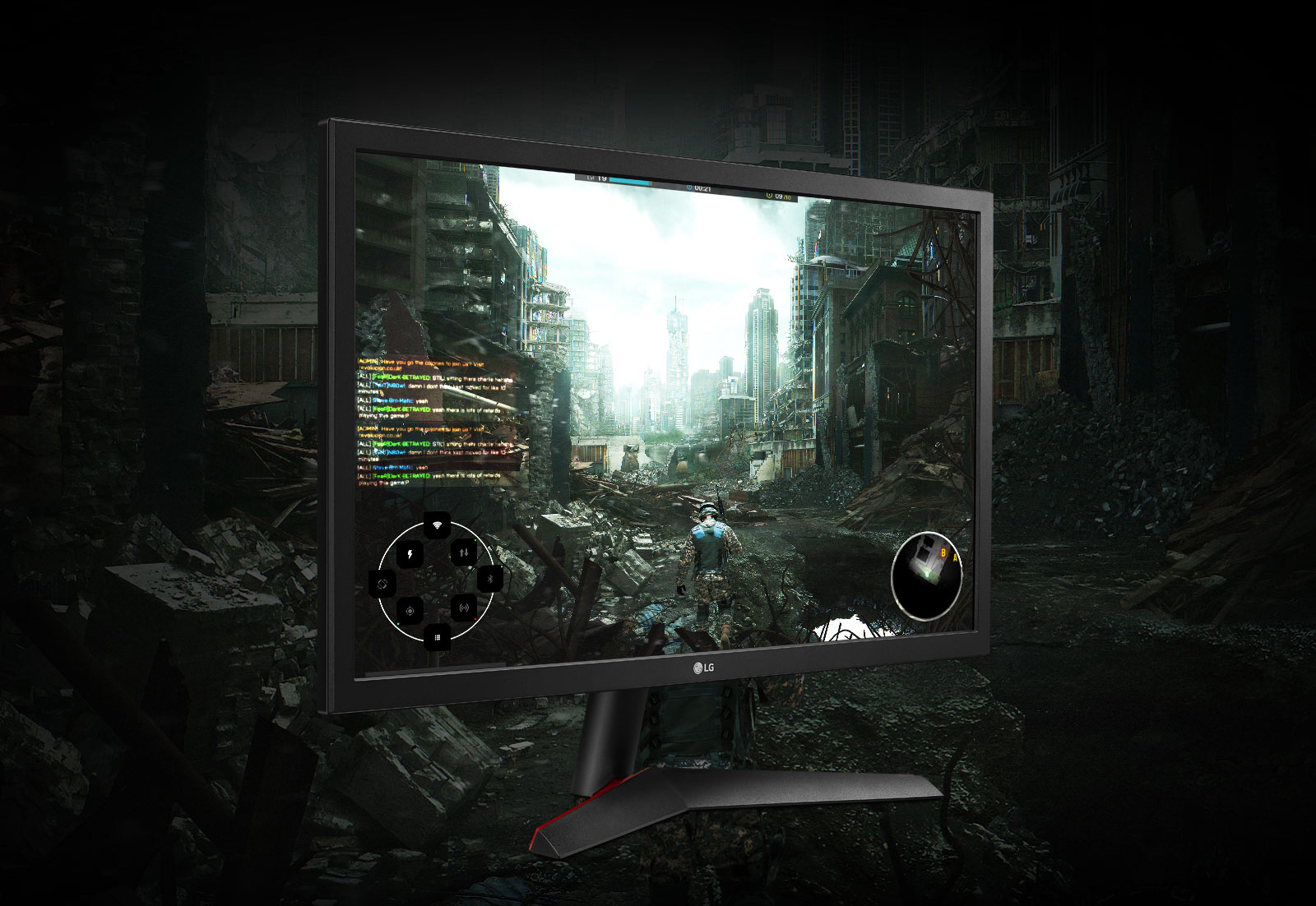 Radeon™ FreeSync Technology
Smooth Dependable Motion
Radeon™ FreeSync technology puts an end to choppy graphics-intense gaming, video playback and broken frames with fluid, artifact-free performance at virtually any framerate.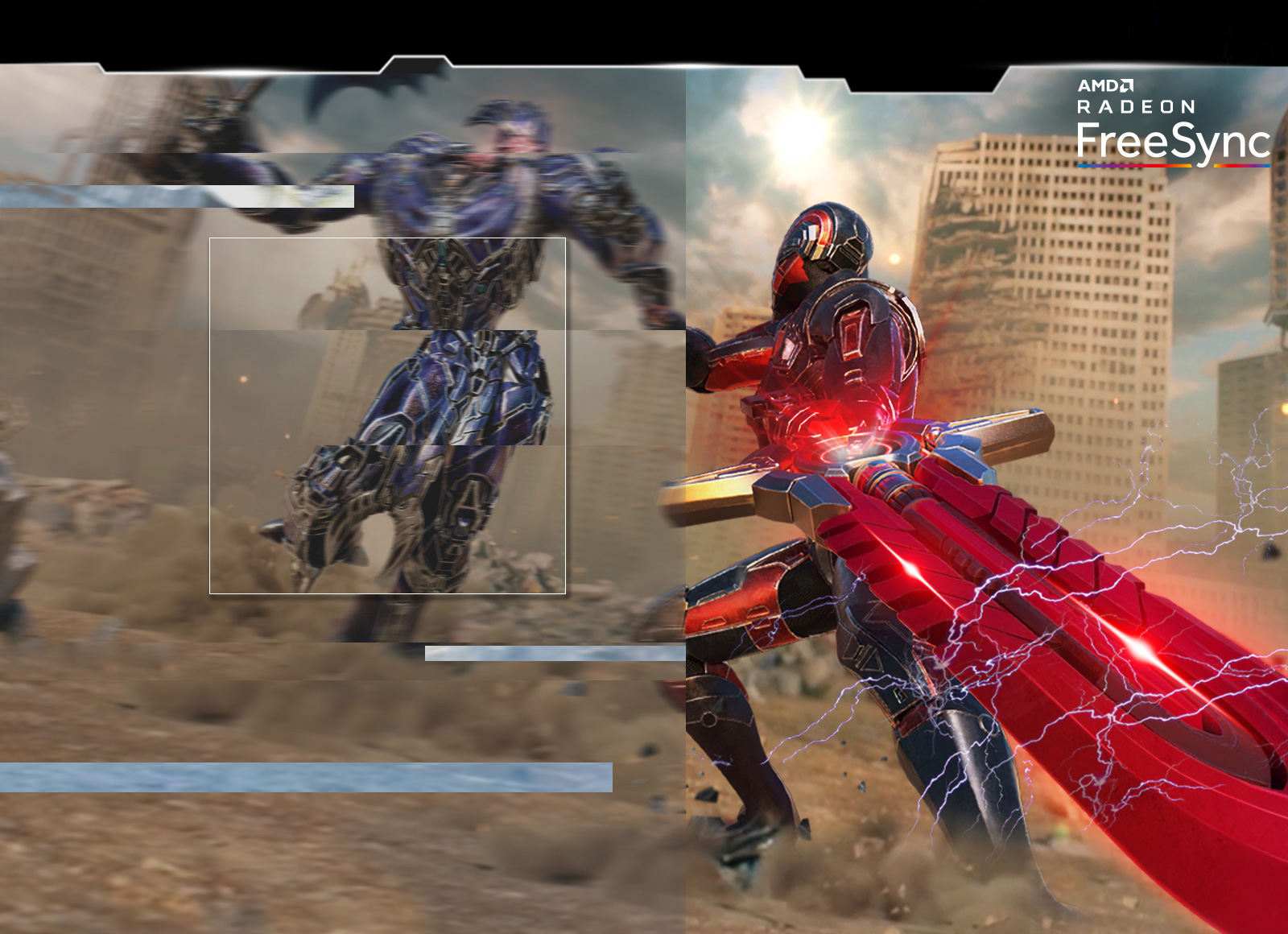 Customized Game Mode
Set your game to optimize and customize your gaming conditions. 2 First-Person-Shooter modes and even an RTS pre-set mode, to choose from for your game.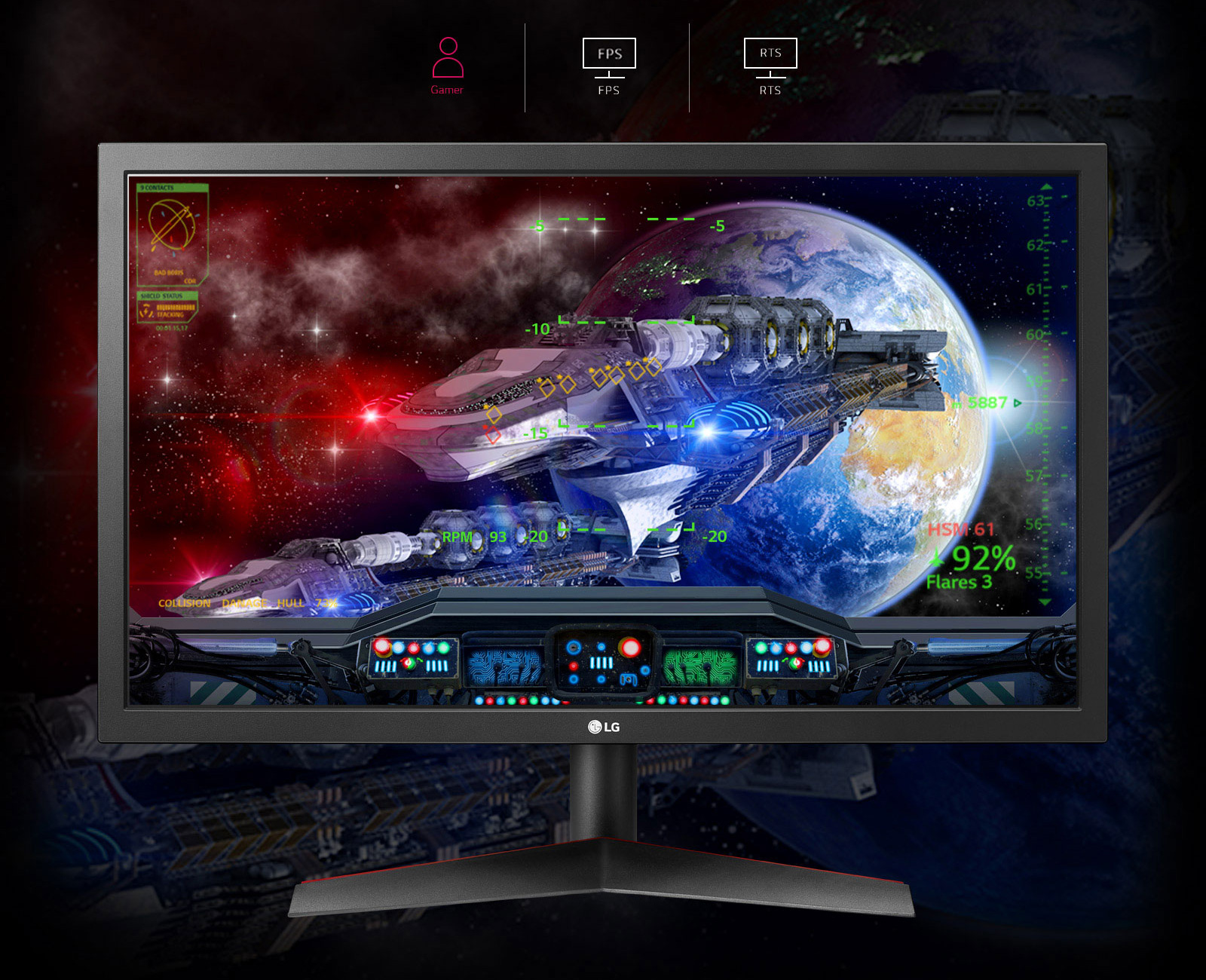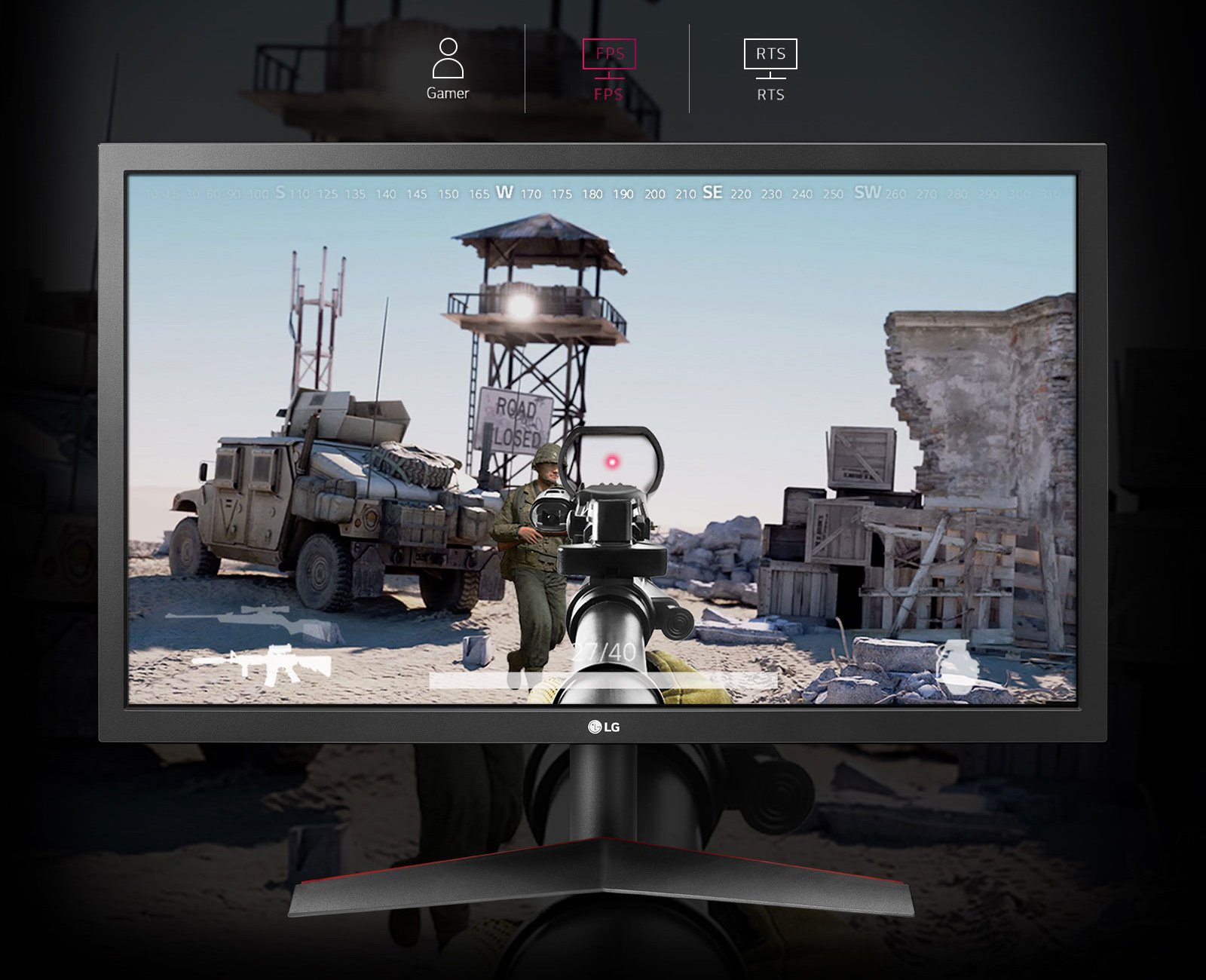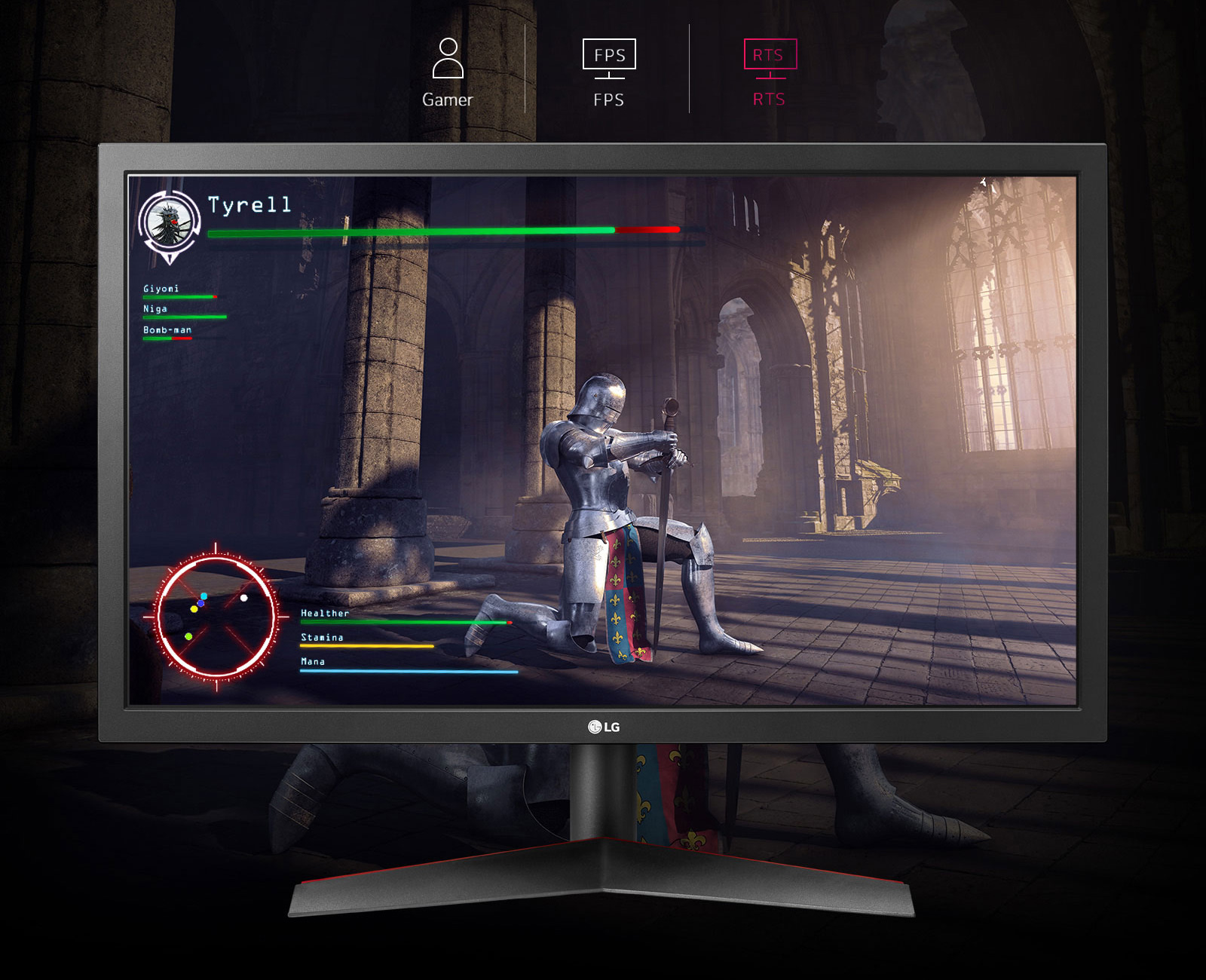 Dynamic Action Sync
Catch every moment with minimized input lag for better performance.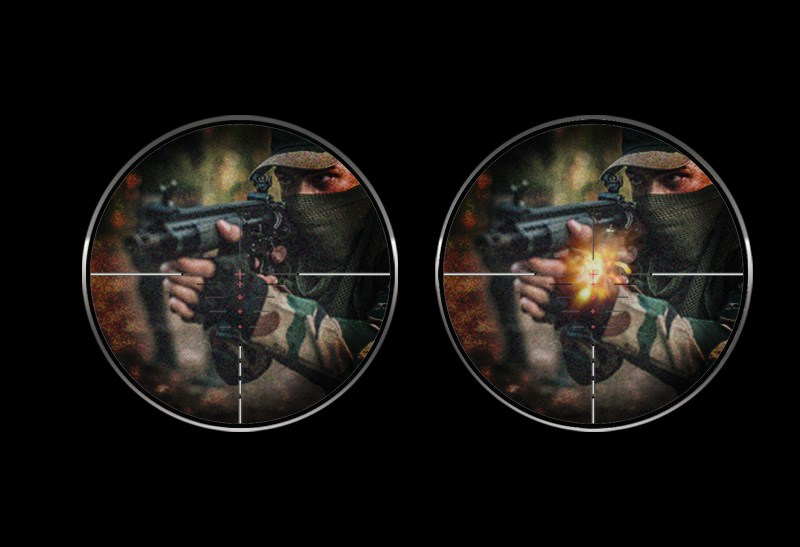 Black Stabilizer
Spot the Enemy with Night Vision View
Black Stabilizer gives gamers full visibility even in deep-dark scenes. It synchronizes the darkest areas and makes them brighter.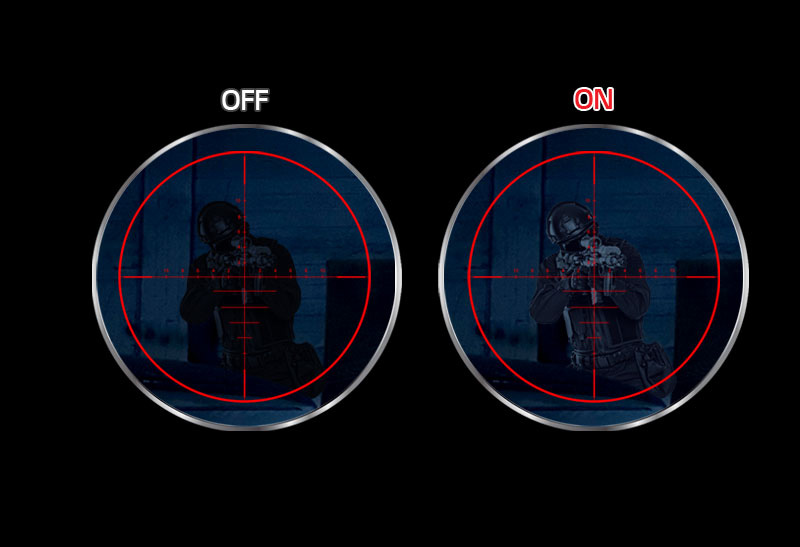 Crosshair
Increase accuracy in First-Person-Shooter games with the center display Crosshair feature.